Hightech in Field-Support!
Thanks to Augmented Reality innovative solutions can be realized to shorten time in technical field service.
Augmented reality has long been a big topic at NINEFEB. On the occasion of the tekom-Frühjahrstagung 2019 visitors will be able to get an idea of this extremely versatile technology and immediately immerse themselves in the virtual world.
The original idea to bring a real excavator to the fair was discarded after much discussion. A "life-size exhibit" would literally have blown up the stand.
Based on a small model, the applications can explain just as well – and who of us did not like to play with LEGO in his childhood …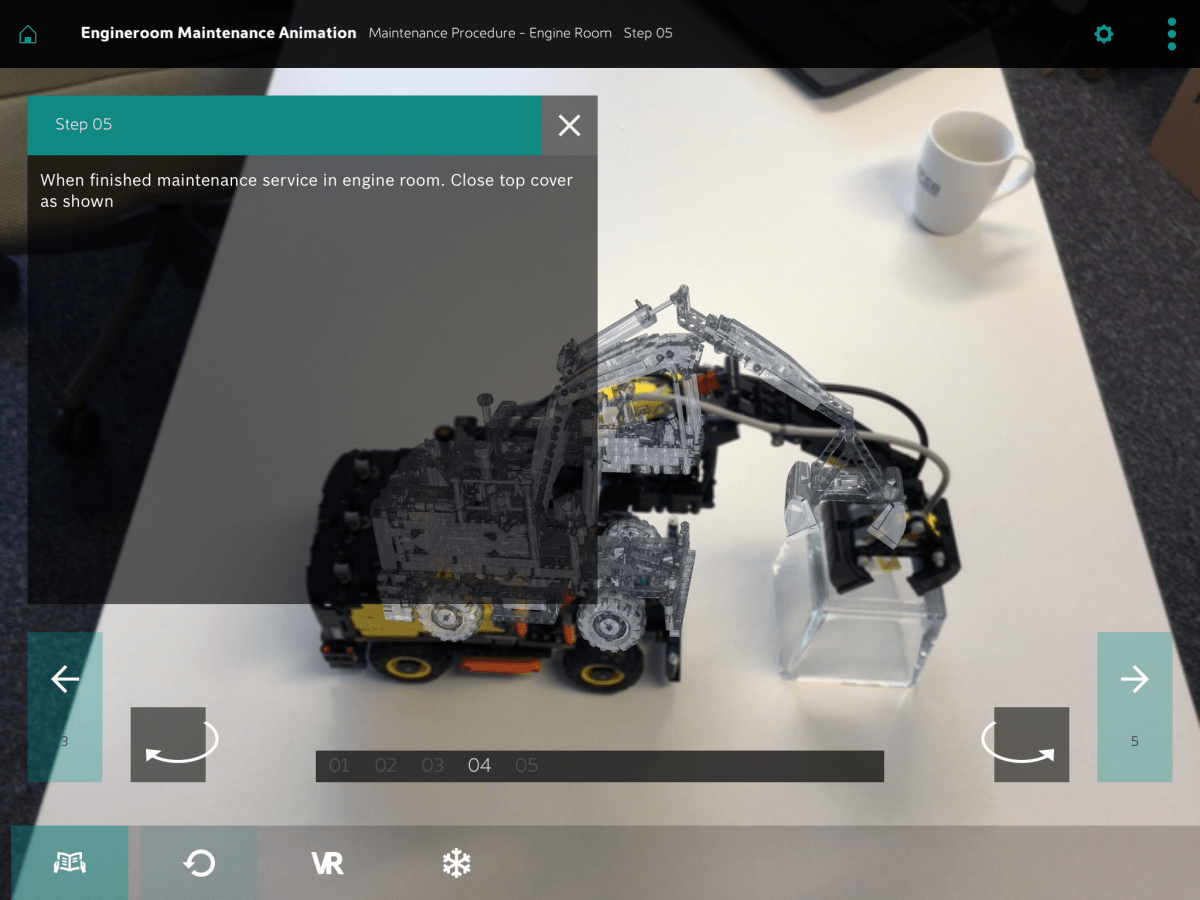 A virtual model is laid over the real excavator.
The relevant component for the service is highlighted in the computer model …
… and it can also be moved.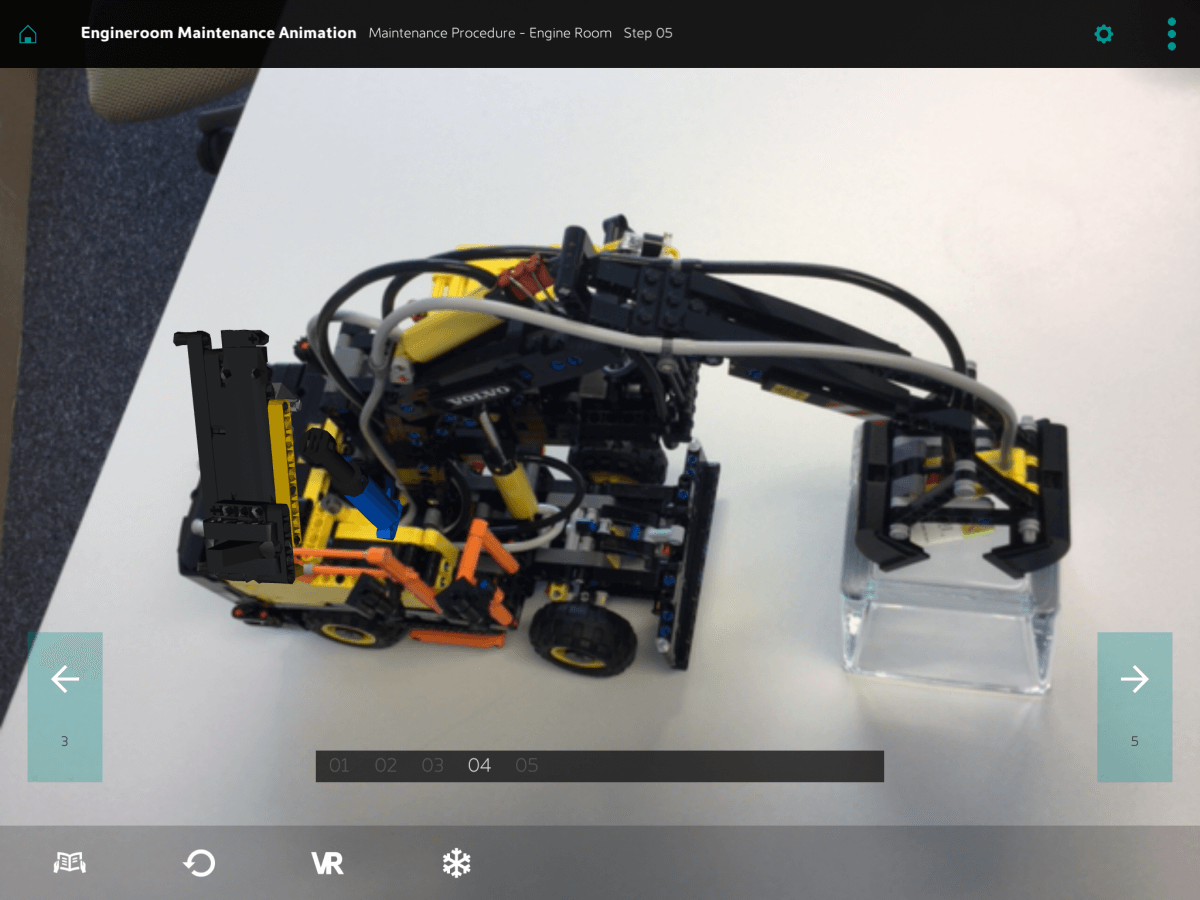 Also Metadaten – e.g. for spare parts – are provided with additional information.